Steve Soto, President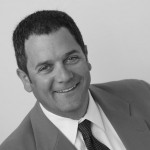 Steve has been at the cross­roads of the hos­pi­tal­ity and tech­nol­ogy indus­tries since 1998, help­ing trans­form and grow both as a sales exec­u­tive for Inter­net pio­neers ITN, Get­There, Sabre, and Rear­den Com­merce.
He is expe­ri­enced in the areas of Enter­prise eCom­merce tech­nol­ogy, pro­cure­ment, and busi­ness ser­vice solu­tions with spe­cific exper­tise in the areas of soft­ware and cus­tomer ser­vice man­age­ment. Steve has enjoyed suc­cess cre­at­ing cus­tomer rev­enue growth, rela­tion­ship man­age­ment, and reten­tion strate­gies and pos­sess­es.
Steve moved to Atlanta in 1996 from Boul­der, CO and has been active­ly seek­ing ways to bring the city's pow­er­ful out­door play mind­set to Atlanta. As a father of three daugh­ters, he has served as a vol­un­teer coach for over 10 years with var­i­ous orga­ni­za­tions, includ­ing Decatur-DeKalb YMCA, Hay­good (UMC) Hoops, and Atlanta Youth Soc­cer Asso­ci­a­tion. Steve also was a found­ing mem­ber of swim­ming-focused Pool Togeth­er and Atlanta Con­tact­Point.
Steve believes that we all enjoy play and will exer­cise more often if we are play­ing ver­sus "work­ing out." Cit­i­zens of Atlanta strug­gle to find places to play the sports they love, and Atlanta Con­tact­Point aims to address this chal­lenge. Click HERE to watch Steve's state­ment.
Ray Connolly, Vice-President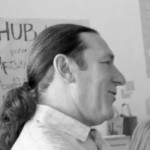 Ray is an entre­pre­neur with expe­ri­ence in real estate, con­struc­tion, hos­pi­tal­ity, and phil­an­thropy. He moved to Atlanta in 1979 and began a career in the local hos­pi­tal­ity indus­try, open­ing local land­marks, includ­ing the Hard Rock Café and The Taber­na­cle.
Ray also found­ed Collins Real Estate and Con­nolly Con­sult­ing, and in 2006, he estab­lished Cit­i­zens for a Greater Atlanta, a non-prof­it orga­ni­za­tion that part­nered with the Atlanta City Coun­cil and Cen­tral Atlanta Progress to address qual­ity of life issues in the city.
Ray is a sports enthu­si­ast who has played hock­ey from the age of four and con­tin­ues today with a local men's league. Active in his children's bas­ket­ball, hock­ey, and base­ball teams, Ray is a res­i­dent of Inman Park and enjoys spend­ing time with his wife and five chil­dren. Click HERE to watch Ray's state­ment.
Steve Gallo, Treasurer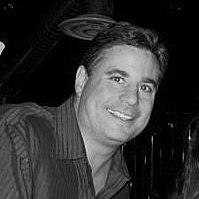 Steve is a native of Westch­ester Coun­ty NY but has lived in Atlanta for over 18 years. His friends con­sider him an entre­pre­neur, a sports nut and a great con­nec­tor of peo­ple. Steve co-found­ed a tech­nol­ogy com­pany at the Geor­gia Tech Incu­ba­tor and also a prod­uct fundrais­ing com­pany for schools and sports leagues, which he sold in 2005. Steve has raised cap­i­tal and put advi­sory boards and busi­ness plans togeth­er for sev­eral enti­ties in Atlanta.
As for sports, Steve played col­lege foot­ball for Yale and grad­u­ated in 1988 with a BA in Eco­nom­ics. He has coached HS foot­ball in PA and cur­rently coach­es mid­dle school girls bas­ket­ball and youth soc­cer in Atlanta. He loves coach­ing but still enjoys play­ing full court bas­ket­ball 2–3 times per week, Flag foot­ball and weightlift­ing.
Steve has also recent­ly served as the Mem­ber­ship Chair for the Entrepreneur's Orga­ni­za­tion in Atlanta, Vice Pres­i­dent of Par­ent Involve­ment for the Inman Mid­dle School PTA and still coor­di­nates an emer­gency freeze shel­ter every win­ter for our home­less neigh­bors on Ponce.
In the evening, he can be found watch­ing sports with friends or at The Fam­ily Dog after his fam­ily time with wife Jamie and 2 daugh­ters Kendall and Ans­ley is done.
A native Atlantan, Shan­non is pas­sion­ate about cre­at­ing pos­i­tive change for her city. She enjoys stay­ing active and shar­ing her love of the arts, and wants to build stronger, sus­tain­able com­mu­nity ties. Shan­non also is a believ­er in the impor­tant role that sports play in increas­ing children's self con­fi­dence and social skills.
Shan­non brings to Atlanta Con­tact­Point a vari­ety of skills, includ­ing teach­ing, con­sumer and Inter­net mar­ket­ing, fundrais­ing, and pub­lic rela­tions. She has cre­ated a suc­cess­ful art busi­ness, coor­di­nated and man­aged a neigh­bor­hood swim team, and assist­ed local busi­nesses with orga­ni­za­tional sup­port. Click HERE to watch Shannon's state­ment.
Shan­non looks for­ward to mak­ing the dream of Pull­man Yards and Atlanta Con­tact­Point a real­ity and believes it will not only enhance the lives of local res­i­dents, but also re-ener­gize the sur­round­ing neigh­bor­hoods and the city of Atlanta.
An avid swim­mer, Shan­non and her hus­band have two daugh­ters and are both active­ly involved in their bas­ket­ball, swim and soc­cer teams.