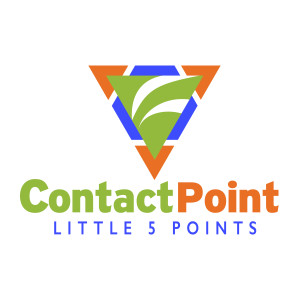 Atlanta ContactPoint will offer a wide variety of afternoon classes for the students of Druid Hills Preschool at 502 Seminole Ave., 30307
New Classes will run from Jan 8th-March 16th.
Ages…Sports, Music, Nature, Dance/pre-ballet: Potty-trained 3-6 yr olds; Mixed Media, Tennis 4-6 yr olds
Drop-Ins OK if class is not full; $20/class
Monday:
Sports (8 classes; $120)
Monday:
Music (8 classes; $160)
Tuesday:
Nature/Science (10 classes; $200)
Wednesday:
Dance/Pre-Ballet (10 classes; $200)
Wednesday:
Sports (10 classes; $150)
Thursday:
Mixed Media Art (10 classes; $200)
Thursday:
Dance/Pre-Ballet (10 classes; $200)
Friday:
Sports (10 classes; $150)
Pay all at once; or monthly; Our staff will sign kids out and you will pick up after classes.
Music

: Imagination through Music! In our time together, we will be exploring music through the use of simple songs, movement, games and story telling.
Main Teacher: Ms. Vivian Slade; learn more about Vivian here
Vivan has also produced a children's illustraded bookThe Dragon King, To learn more about The Dragon King, The Dragon King character building curriculum, or how you can donate The Dragon King to your local school, children's hospital, or school for the blind, please visit: http://www.thedragonking.com
Mixed Media:

Explore the world of science through Art with Pre-K teacher Ms. Gail "Join us for fun, easy, science-based art activities!"
Nature/Science

: Explore the outside world thought the eyes of a scientist. Our expert animal and plant atilier, Ms. Lane will lead the class with Ms. Laura.
Dance/Pre-Ballet:

Description: Based on Movement Arts Atlanta's Kinderdance this fun and joyful dance class uses a professionally developed curriculum to support neuro-muscular development, advance social skills and a foster a love of dance. Taught by MAA's director, Carolyn Stine McLaughlin. (insert link with name: https://movementartsatlanta.wordpress.com/about/)
Sports:

Our sports class will consist of playing with various balls, relay races, and fun games with Coach Caesar and Ian. Soccer and basketball will be two main sports.
Outdoor Adventure:

Class will allow children to explore the outdoor green space. Fort building, gardening, zip line, bubbles will be some of the activities.
This is NOT a licensed DAYCARE; The ContactPoint is an Exempted program for sports, fitness, and art; we are fully insured.
Scholarships Available