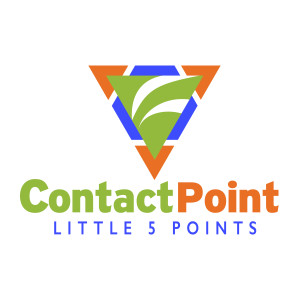 New Clubhouse "book club"
Clubhouse is an after-school book club with

DHP

librarian, Ms. Sheri: "After hearing all the wonderful questions, comments, and stories the kids had to tell during
story-time
I thought, 'We need a book club!' We will read and sing our current week's story-time books and songs, as well as other fiction and nonfiction books with the same theme."
Tuesdays 1:30–3:00 Adventure Age (
Feb 6th-March 20th

) $120/6 classes
Friday 1:30–3:00 Voyager Age (
Feb 9th- March 23rd

) $120/6 classes
Atlanta ContactPoint will offer a wide variety of after-school sports and art classes for the students of Druid Hills Preschool at 502 Seminole Ave., 30307
New Classes will run from Jan 8th-March 16th.
Sports and Dance classes run until 2:30(with an option for extended care til 3:00) and Music, Nature, and Art classes run until 3:00.
Ages…Sports, Music, Nature, Dance/pre-ballet: Potty-trained 3–6 yr olds; Mixed Media, Tennis 4–6 yr olds
Drop-Ins
OK

if class is not full; $20/class
Monday:
Sports (8 classes; $120)
Monday:
Music (8 classes; $160)
Tuesday: Nature/Science (10 classes; $200)

FULL
Wednesday: Dance/Pre-Ballet (10 classes; $200)( last class is March 21st)

FULL
Wednesday: Sports (10 classes; $150)(last class is March 21st)

FULL
Thursday:
Mixed Media Art (10 classes; $200)(last class is March 22nd)
Thursday:
Dance/Pre-Ballet (10 classes; $200)(last class is March 22)
Friday:
Sports (10 classes; $150)
Pay all at once; or monthly; Our staff will sign kids out and you will pick up after classes.
Music

: Imagination through Music! In our time together, we will be exploring music through the use of simple songs, movement, games and story telling.
Main Teacher: Ms. Vivian Slade; learn more about Vivian here
Vivan has also pro­duced a children's illustrad­ed book­The Drag­on King, To learn more about The Drag­on King, The Drag­on King char­ac­ter build­ing cur­ricu­lum, or how you can donate The Drag­on King to your local school, children's hos­pi­tal, or school for the blind, please vis­it: http://www.thedragonking.com
Mixed Media:

Explore the world of science through Art with Pre-K teacher Ms. Gail and Ms Melissa; "Join us for fun, easy, science-based art activities!"
Nature/Science

: Explore the outside world thought the eyes of a scientist. Our expert animal and plant atilier, Ms. Lane will lead the class with Ms. Laura.
Dance/Pre-Ballet:

Description: Based on Movement Arts Atlanta's Kinderdance this fun and joyful dance class uses a professionally developed curriculum to support neuro-muscular development, advance social skills and a foster a love of dance. Taught by

MAA

's director, Carolyn Stine McLaughlin. (insert link with name: https://movementartsatlanta.wordpress.com/about/)
Sports:

Our sports class will consist of playing with various balls, relay races, and fun games with Coach Caesar and Ian. Soccer and basketball will be two main sports.
Outdoor Adventure:

Class will allow children to explore the outdoor green space. Fort building, gardening, zip line, bubbles will be some of the activities.
This is NOT a licensed DAYCARE; The Con­tact­Point is an Exempt­ed pro­gram for sports, fit­ness, and art; we are ful­ly insured.
Scholarships Available