S.L.I.D.E. (Sav­ing Lives in Dance Edu­ca­tion) Dance Stu­dios mis­sion is to sim­ply offer great qual­i­ty dance train­ing and oppor­tu­ni­ties in a fun nur­tur­ing envi­ron­ment.
Good Moves is a non-prof­it dance orga­ni­za­tion. It is made up of a group of pro­grams that include Out­reach (res­i­den­cies and dance pre­sen­ta­tions), Ed Source (non-prof­it dance school), the Con­sort (pre-pro­fes­sion­al reper­to­ry com­pa­ny) and Mov­ing On (off-sea­son pro­fes­sion­al ensem­ble).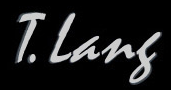 T. Lang Dance cre­ates a poet­ic expres­sion of dance, which illus­trates deep, arous­ing inves­ti­ga­tions rel­e­vant to issues of iden­ti­ty, his­to­ry and com­mu­ni­ty.
The Burke Con­nol­ly Acad­e­my offers both recre­ation­al and com­pet­i­tive Irish dance class­es for chil­dren and adults. We have two loca­tions in Atlanta; our Stu­dio on Four­teenth Street in Mid­town and one in the Vir­ginia High­lands.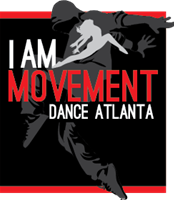 Move­ment is defined as a way stir emo­tions, a cause to action, or steps to achieve a goal. We at I AM Move­ment Atlanta Dance Stu­dio embrace the free­dom of expres­sion and encour­age all to expe­ri­ence the pow­er of "move­ment" through the per­form­ing arts.
I AM Move­ment Atlanta Dance Stu­dio is ded­i­cat­ed to cre­at­ing an envi­ron­ment for per­form­ing artists to feel free to explore and appre­ci­ate dance in it's many forms.
Whether you just want to have fun, get fit, reach and exceed your per­son­al dance goals, or sim­ply do some­thing new and excit­ing, Caló Dance Stu­dio is the place for you!
We offer sev­er­al types of dance class­es and oth­er class­es for chil­dren and adults of all skill lev­els! Our stu­dio is also avail­able for rental for spe­cial events.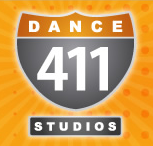 Dance 411 Stu­dios offers access to Atlanta dance class­es and/or pri­vate instruc­tion and lessons in these any oth­er dance styles: hip-hop, jazz, sal­sa, swing dance, bel­ly dance, lyri­cal, bal­let, tan­go, pole dance lessons, stilet­to dance lessons.
At Mov­ing in the Spir­it, we believe every child deserves to grow with­in a com­mu­ni­ty that is rich in cul­tur­al assets, car­ing role mod­els and safe places to learn. We exist to cre­ate oppor­tu­ni­ties for youth who might oth­er­wise lack access to after-school enrich­ment pro­grams, espe­cial­ly those focused on the arts.