FYFFA-GYFFA, offers 5-on-5 non-contact co-ed flag football leagues and cheerleading. Our youth flag football program is officially sponsored and affiliated with the NFL and the NFL Youth Flag Football Programs. Our programs are designed for boys and girls between the ages of 3 and 13. We are a recreational league, that's run by a former professional athlete! Our program stresses a "Kids F.i.r.s.t." environment. Kids of all levels can play and more importantly have fun.

Make it fun — end every practice with a game; pairing your child with the right partner or skill-level; let them compete in tournaments when they are ready; make it clear that if you win, you win and if you lose you learn. Compliment them for trying, help them learn humility, and coach them at building their emotional fortitude

Build Confidence through Leadership – offer leadership opportunities by having your child lead the warm-ups, demonstrate moves they have perfected, lead off-site events, and more.

Motivation and Discipline by awarding achievements. Instill the mindset that drive and determination are the key tenets to achieving their goals. We will provide an awards based system of accomplishment as is found in the Boy Scouts or Martial Arts programs.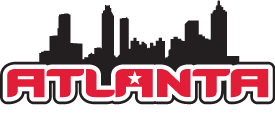 Atlanta Sport and Social Club is here to organize active adults who want to play sports, have fun and stay active. Whether you're getting back into the game, trying it for the first time, or just looking to meet new people, our sports leagues are the solution for you.