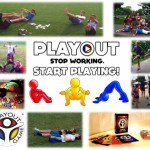 Play­out: The Game™ takes all the excus­es out of exer­cise. You don't need more than 10 min­utes to get a great exer­cise, you don't need any equip­ment, you don't need a gym, and t makes fit­ness fun through social play, com­pe­ti­tion, vari­ety, and adapt­abil­i­ty while pro­vid­ing a con­ve­nient, sim­pli­fied, and easy-to-use body­weight-only exer­cise rou­tine. With Play­out: TheGame™, you can get fit hav­ing fun, any­where, any­time.

Michelle Clark is a fit­ness afi­ciona­do who has trans­formed her life-long pas­sion for Dou­ble Dutch into the lat­est fit­ness craze sweep­ing Amer­i­ca, Dou­ble Dutch Aer­o­bics — a fun, calo­rie burn­ing work­out that fus­es chal­leng­ing fit­ness com­bi­na­tions with the ease and joys of jump­ing Dou­ble Dutch to cre­ate the ulti­mate fun fit­ness expe­ri­ence. Dou­ble Dutch teach­ing suc­cess rate 100%.
X3 Sports offers mar­tial arts and sports train­ing for fit­ness, ath­let­ic per­for­mance and com­pe­ti­tion. Whether a member's goal is to lose weight, get in shape, learn self-defense, tone-up, or com­pete at the next lev­el; X3 help's them get there. While X3 Sports has car­dio and weight equip­ment, X3 Sports is pri­mar­i­ly a class-based facil­i­ty. Our class-based approach to train­ing means mem­bers get per­son­al atten­tion in a fun, inter­ac­tive envi­ron­ment. Our instruc­tors teach the prop­er tech­niques and moti­vate every­one to reach their goals.
Our facil­i­ty offers a wide range of moti­vat­ing group class­es, the most sought after per­son­al train­ers and an exten­sive selec­tion of strength and car­dio equip­ment to help you reach all your fit­ness goals.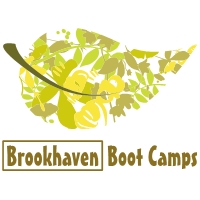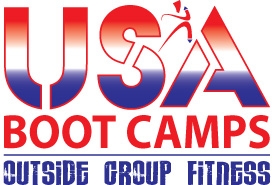 USA Fit­ness Boot Camps
Check out
http://usabootcamps.com
Fit­ness Boot Camps are afford­able, effec­tive and fun! Get up and keep on mov­ing with
USA
Boot Camps, America's out…
Instead of mak­ing excus­es for NOT work­ing out, why not make a list of rea­sons FOR get­ting fit on the Atlanta Belt­Line? Be sure to include fun, easy, and free on your list, because the fit­ness class­es are all of those and more! With a range of pro­grams for every lev­el of fit­ness, there is no rea­son not to come get a healthy dose of fit­ness on the Atlanta Belt­Line!

At Urban Per­form, we improve the health of fam­i­lies in under­served com­mu­ni­ties by pro­mot­ing qual­i­ty nutri­tion and active lifestyles. Our vision is to part­ner with local orga­ni­za­tions to decrease rates of obe­si­ty, car­dio­vas­cu­lar dis­ease and dia­betes; thus, cre­at­ing a health con­scious change in the com­mu­ni­ty.
Primed Per­for­mance Train­ing is an indus­try leader in sport-spe­cif­ic and func­tion­al fit­ness.

Con­di­tion was found­ed in Octo­ber 2007 by Delaine Ross and has since grown to sev­en instruc­tors – all who found ket­tle­bells at Con­di­tion, fell in love and decid­ed to get cer­ti­fied to teach there.
FitWit is an award-win­ning out­door group exer­cise pro­gram with four Atlanta-area loca­tions. Our spe­cial sauce is cap­tured in our core premise:Fit­ness is best cul­ti­vat­ed in com­mu­ni­ty.
Young at heart well­ness is a fit­ness com­pa­ny designed for our aging Amer­i­cans and spe­cial needs groups across the coun­try. Our exer­cise pro­grams improve the health and well being of our retired Amer­i­cans, prov­ing that life can begin again at retire­ment.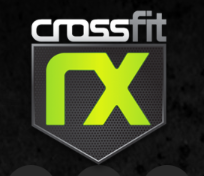 We at Cross­Fit Rx are peo­ple just like you. We are stu­dents, par­ents, run­ners, climbers, bik­ers, swim­mers, occa­sion­al couch-pota­toes, sports fans, mar­tial artists, etc. We all want­ed to improve our lives and our abil­i­ty to do the sports or activ­i­ties we love. We chose Cross­Fit because it was the most effec­tive, effi­cient, and pow­er­ful method any of us had ever expe­ri­enced to devel­op gen­er­al phys­i­cal and men­tal pre­pared­ness.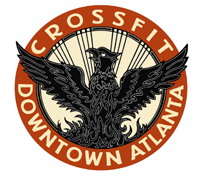 We believe our train­ing is suit­ed to any­one and every­one, whether you're a ded­i­cat­ed Cross­fit­ter, an ath­lete, 16 years old, 60 years old, in-shape or out-of-shape, male or female. We strive for Gen­er­al Phys­i­cal Pre­pared­ness, "Vir­tu­os­i­ty in the Fun­da­men­tals", not over-spe­cial­iza­tion. We want to excel at every­thing. What does all of this mean?
At Brookhaven Fit­ness Stu­dio we see the body as a com­plex inter­con­nect­ed net­work and our strate­gic mix of pro­grams reflects this: help­ing you address your body holis­ti­cal­ly and in a way that is right just for you. Join us to build strength, flex­i­bil­i­ty, agili­ty and speed…while also con­di­tion­ing your body for bet­ter bal­ance, con­cen­tra­tion and ener­gy man­age­ment.