Sports Birthday Parties

A

PLAY

DAY

Sports Birthday party
is all about sports and fitness! We provide coaches and equipment for 90 minutes of fun and exercise. A ContactPoint sports birthday party is your own
PLAY

DAY

. Pick 3 sports/activities to play in the Dragon Goal or the Gaga Pit. Our coaches will facilitate the games, as well as allow for free play. We will provide the equipment for a wide array of sports and activities. Soccer, gaga, dodgeball, basketball, hockey, wiffleball, tug-of-war, relay races, dance, obstacle courses, hula hoop making, even self defense classes….90 minutes of

PLAY

and 30 minutes for celebration. We can even have a fun dance party for your young teen with

DJ

on site!
$350 for 2 hour party; coaches; equipment, sound system, lounge and game room. $300 90 minutes, no food
Healthy Food/drink option

: Local farmers prepare and serve real, raw food the kids will

LOVE

. They will see how easy and yummy real food is, and learn to appreciate the benefits of fruits and veggies! Cost is $10/person
SOCCER
PARTY
PACKAGES
are also available for add'l cost: they include Soccer Genius measurements (with sensor and radar technology), mini-tournaments, soccer-related drills
&

competitions, staged photos, take away and more.

CLICK

HERE

to learn more.
Gaga Party
is available with our very own Gaga pit. Gaga is like dodgeball but different. Played in a pit, the ball stays low to ground and your try to dodge the ball and hit others.

CLICK

HERE

for news clip.
$350 for 2 hour party; coaches; equipment, sound system, lounge and game room. $300 90 minutes, no food
"

My son and his bud­dies said it was the best birth­day party they have ever been to" — Andrew Smith
"

Atlanta ContactPoint provides a fun, active, in-town option for your child's sports birthday party. The coaches are awesome, and access to the gym means you don't have to worry about the weather. It's a great deal for kids of all ages!" – Connette Blake
"

David – It was such a great party. Thanks so much for making it easy, turn-key and totally fun. Everyone had a blast." Kim Gnatt
"Just want­ed to say thank you so much for Sat­ur­day! Every­one had such a great time and all the coach­es were amaz­ing. I appre­ci­at­ed the flex­i­bil­i­ty to make sure the tim­ing of Freddie's the Falcon's entrance worked and it real­ly end­ed up per­fect­ly. Thank you!!" — Lori Mur­phy
"We had a blast at my son's birth­day yes­ter­day at Atlanta Con­tact Point. Coach­es Cae­sar and Ian were won­der­ful with the kids instruct­ing them clear­ly and mon­i­tor­ing though dif­fer­ent sports games. Thank you so much!" Kate Elkins
The kids all had a blast! Ceasar and Cole kept most of them run­ning the entire time! Except for when they all actu­al­ly sat still to eat lunch, which we all agreed nev­er hap­pens at home.
As Davis was eat­ing his cake he looked around and said "this is the best birth­day ever!!!"
Thank you so much! You've got a great pro­gram and a won­der­ful team!
Heather Stew­art
NO
CLEATS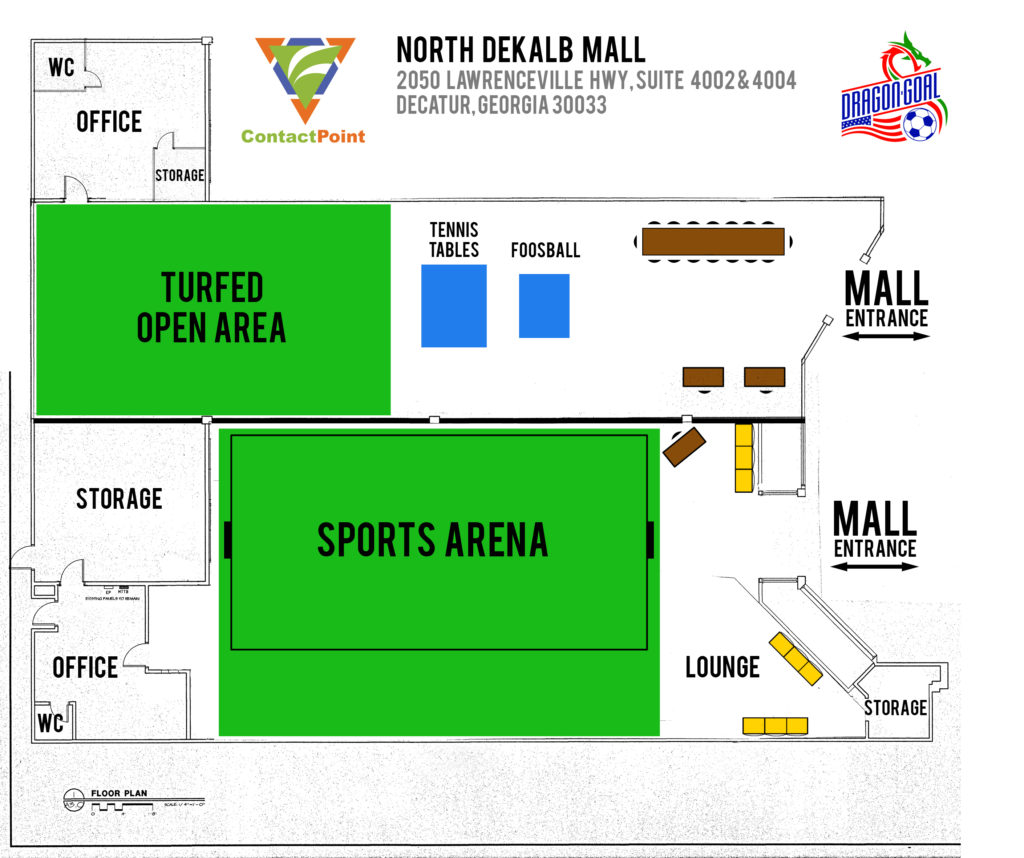 In The Park
PLAY DAY at the park is 90 min­utes of sports and activ­i­ties. We bring all the sports equip­ment and pro­vide the coach/es for the par­ty.
Price for the

PLAY

DAY

in the park starts at $200.
Addi­tion­al charge for reser­va­tion of park ($75-$100); option­al
Addi­tion­al charge for more than 20 kids; $100 for up to 30 kids; $200 for up to 40 kids.
Corporate Events
Want a unique party/event for your com­pany? We offer our PLAY DAY Expe­ri­ence of sports, fit­ness, and arts! We can come to a des­ti­na­tion of your choos­ing like a local park.
Choose from a wide range of sports and activ­i­ties like scav­enger hunts, kick­ball, dodge­ball, soc­cer, ten­nis, flag foot­ball, bas­ket­ball, tug-of-war, vol­ley­ball, zum­ba, strength train­ing, walking/running tours, expres­sive arts, and more!
Festivals
Are you look­ing for a fun way to engage the kids at your fes­ti­val? Allow the PLAY DAY team to pro­vide tons of fun and phys­i­cal fit­ness at your event. Our coach­es bring equip­ment and "know how" for a fun filled day of activ­i­ties.
Choose from tug-of-war, jug­gling, face paint­ing, hula hoops, soc­cer, flag foot­ball, ulti­mate, kick­ball dodge­ball, and more!
Con­tact us for more info and pric­ing! INFO@atlcp.org