Soccer Genius

is a series of realistic, fun and "game action" measurements, collected with sensor and radar technologies. It provides instant feedback on players performance and the ability to compare with players also around the world. Soccer Genius inspires players to improve themselves and is a great new dimension in coaching.

Soc­cer Genius pro­vides objec­tive mea­sure­ments (soc­cer met­rics) to coach­es, man­agers and play­ers. We all know that young play­ers respond to sen­sors, com­put­ers, radars, apps, fun com­pe­ti­tion, com­par­i­son and bench­marks and this is why they designed a pro­to­col that seam­less­ly blends tech­nol­o­gy with sci­ence while deliv­er­ing a very excit­ing expe­ri­ence for play­ers of all ages and skill lev­els.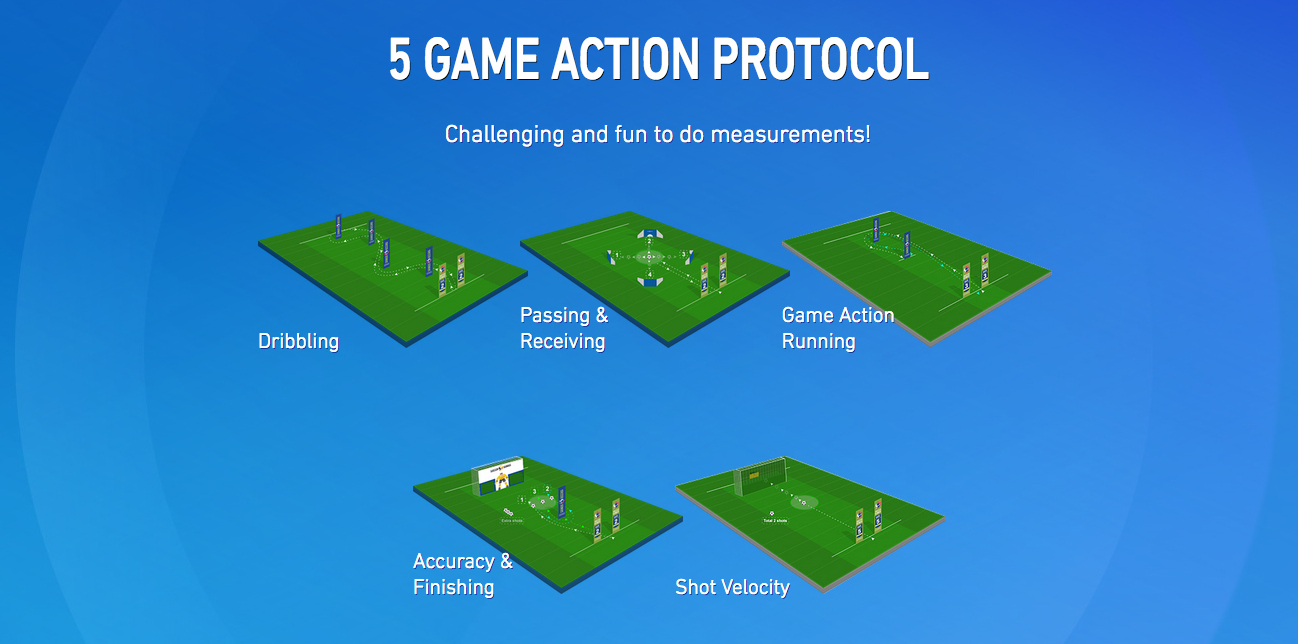 Fur­ther Soc­cer Genius process:
The play­ers receive real time feed­back on their per­for­mance on Soc­cer Genius com­put­er screens;
Their mea­sure­ments are record­ed on Soc­cer Genius soft­ware and instant­ly pre­pared for export;
The play­er opens up the Soc­cer Genius app and they receive a pri­vate, pass­word pro­tect­ed Soc­cer Genius eval­u­a­tion. Eval­u­a­tion is received by play­ers as soon as coach push­es exports but­ton;
The eval­u­a­tions can be shared to team coach, tech­ni­cal direc­tor and can be com­pared at a macro lev­el; club, club to club, city, state and coun­try;
Play­ers engage in a soc­cer charged, fun, com­pet­i­tive, learn­ing envi­ron­ment and quick­ly receive an export­ed objec­tive Bench­mark;
When the play­ers come to be accessed again they know their bench­mark and they will want to do bet­ter!
All Soc­cer Genius results are archived and trans­fer­able from club to club. Each play­er receives a Per­son­al Soc­cer Genius Pro­file Page.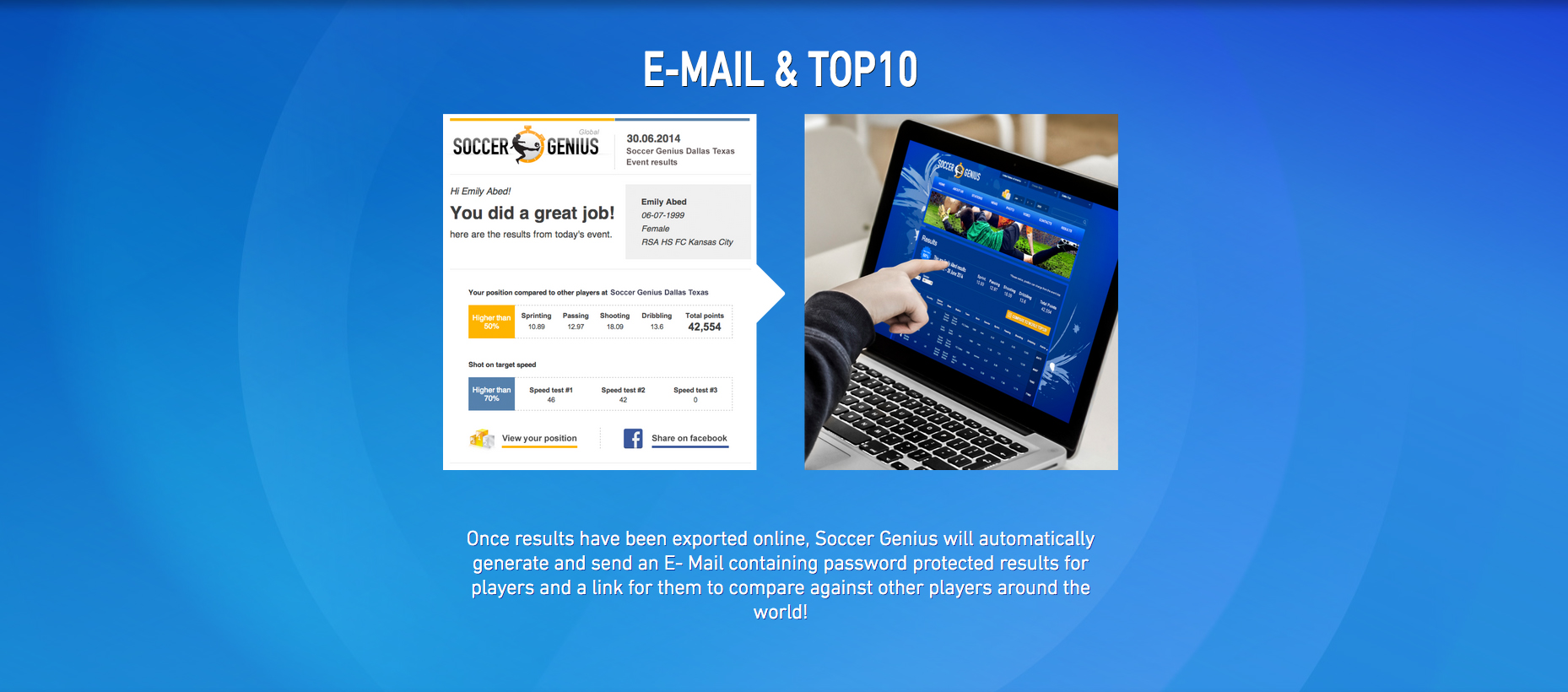 MORE INFO: http://www.soccergenius.com