Kids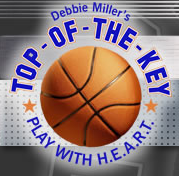 Top of the Key began in 1992. We pro­vide year round sup­port for coach­es, ath­letes, par­ents, schools and youth orga­ni­za­tions. Our pur­pose is to devel­op the ath­let­ic, intel­lec­tu­al and spir­i­tu­al dimen­sions of ath­letes and coach­es through train­ing, camps, clin­ics, cer­ti­fi­ca­tion pro­grams, on-line sup­port , moti­va­tion­al speak­ing and con­sult­ing.
Interested in Improving Your Basketball Game?
The Silver Lining Sports Academy is a 501-c3 non-profit organization in Atlanta devoted to bettering the lives of youth through basketball.
Hay­good Hoops has been a favorite win­ter activ­i­ty for in-town fam­i­lies since 1995. Hay­good Hoops min­istry wel­comes chil­dren and youth for phys­i­cal exer­cise, team­work, skills devel­op­ment and fun. Hay­good Hoops cul­ture puts the empha­sis on fun and sports­man­ship in a friend­ly, laid back, fam­i­ly atmos­phere.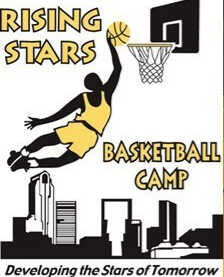 Ris­ing Stars Bas­ket­ball has become Atlanta's most pop­u­lar camp and clin­ic provider of youth bas­ket­ball for boys and girls ages 5–13 over the last 17 years. Ris­ing Stars pro­vides a spe­cial com­bi­na­tion of "Fun and Fun­da­men­tal" teach­ing while build­ing con­fi­dence in young play­ers
Adults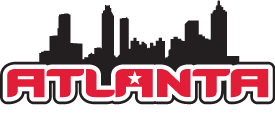 Atlanta Sport and Social Club is here to orga­nize active adults who want to play sports, have fun and stay active. Whether you're get­ting back into the game, try­ing it for the first time, or just look­ing to meet new peo­ple, our sports leagues are the solu­tion for you.
Kids & Adults
The Decatur Parks and Recre­ation oper­ates four recre­ation com­mu­ni­ty cen­ters, one out­door and one indoor swim­ming pool, 28 parks that include 17 devel­oped play­grounds, 44 light­ed ten­nis courts, walk­ing trails, a splash pad, and numer­ous light­ed and unlight­ed soft­ball and base­ball fields.
City of Atlanta Out­door Bas­ket­ball Courts