Pull­man Pre­serve 

LLC
Atlanta Con­tact­Point, in col­lab­o­ra­tion with Vil­lage Habi­tat Design  is  devel­op­ing a sus­tain­able mas­ter plan for Atlanta's Pratt-Pullman Yard: The Pull­man Pre­serve.  Learn how the site can sus­tain mul­ti­ple com­mu­nity pro­grams, and how Pull­man Pre­serve is inline with the Kirk­wood neigh­bor­hood guide­lines. Play field, indoor multi-sport pavil­ion, urban farm, tra­di­tional crafts, arts venues, arti­san shops, neigh­bor­hood mar­ket, and more.…
Click HERE to see how Pull­man Pre­serve is inline with the KNO guide­lines for the site.
Click

HERE

to con­tact us if you are inter­ested in being a devel­op­ing partner.
Click

HERE

for
PDF

of plans and programs.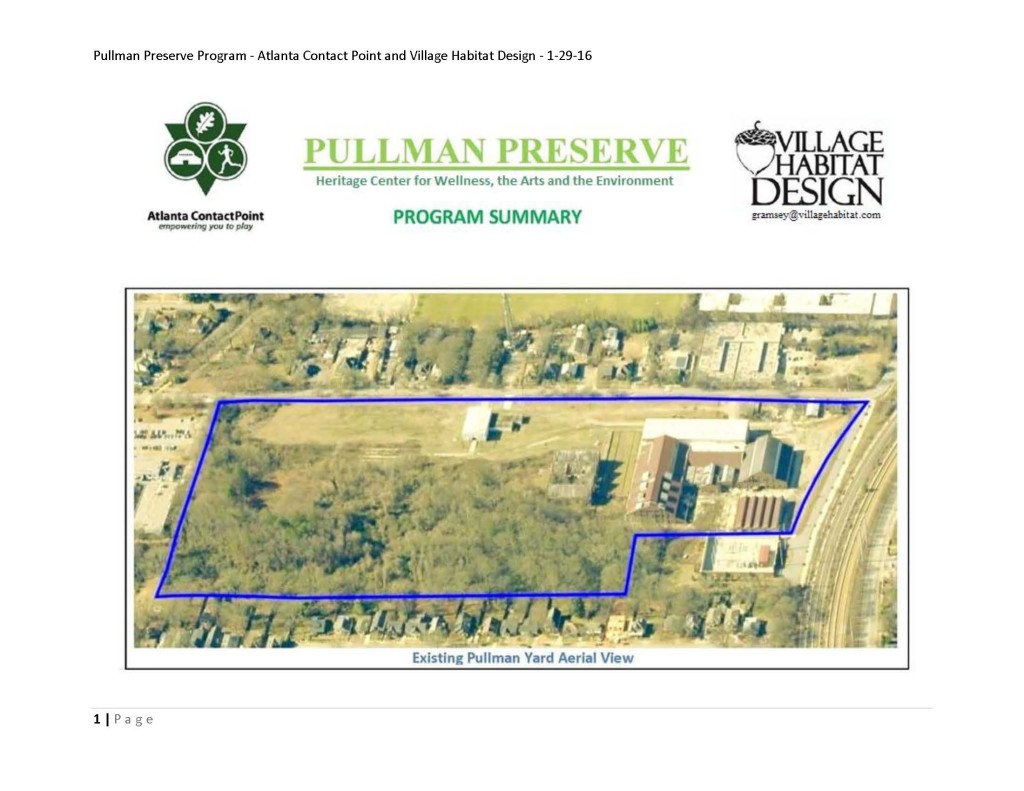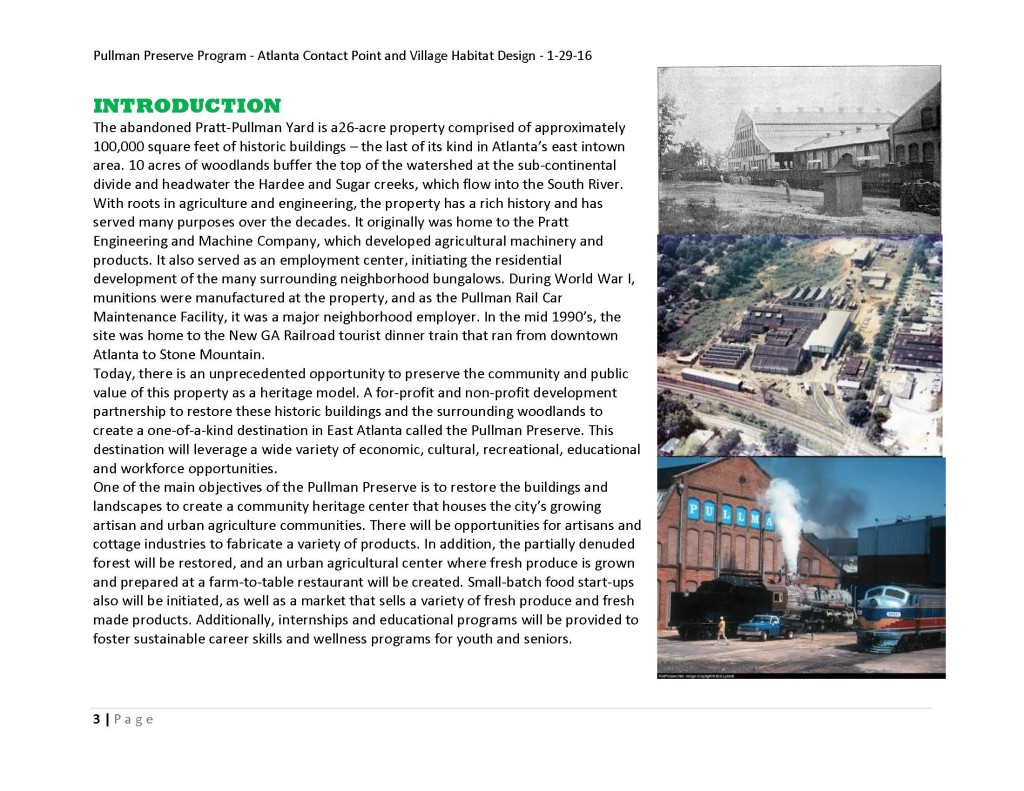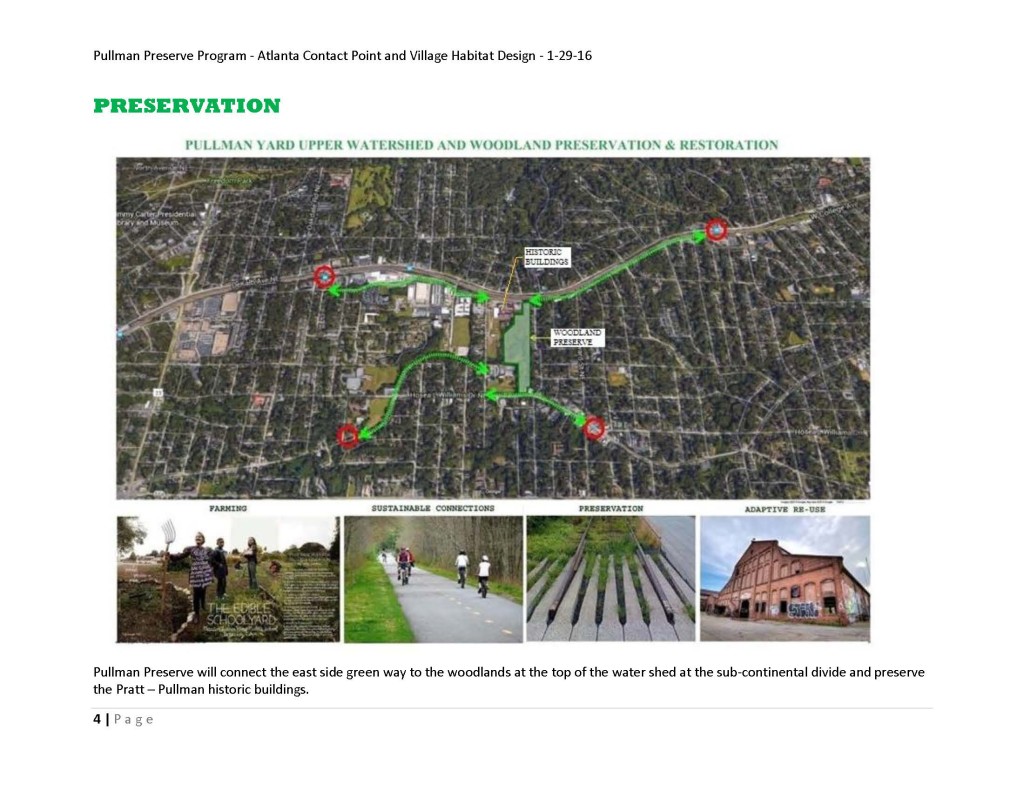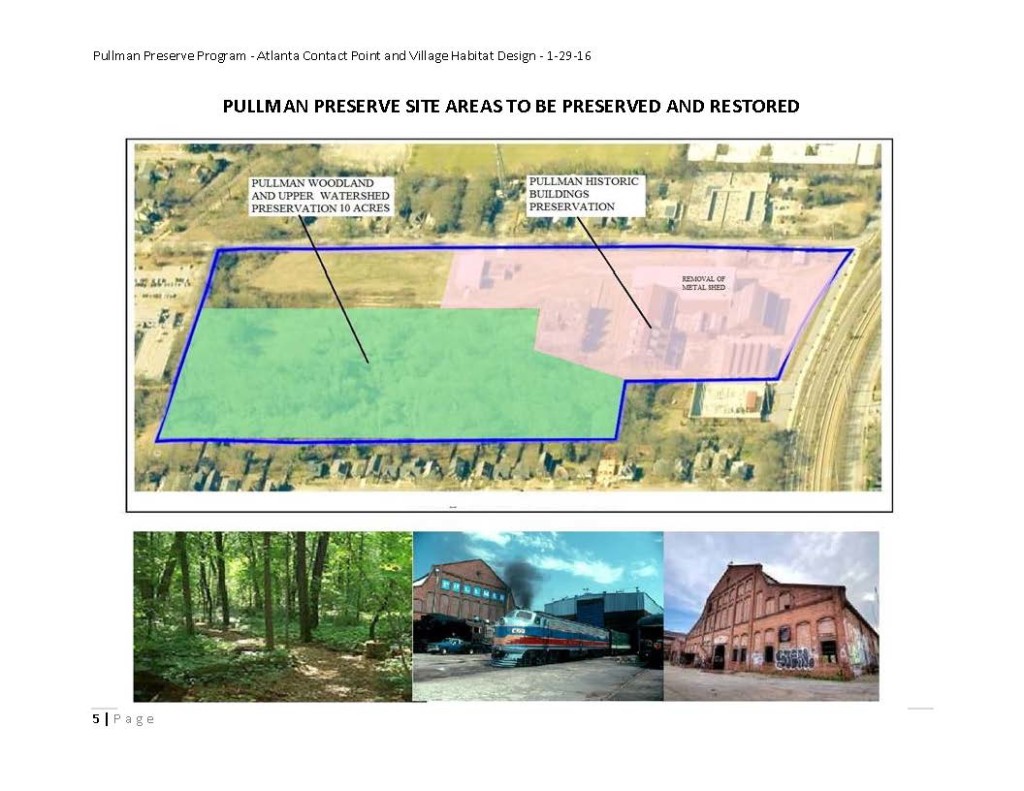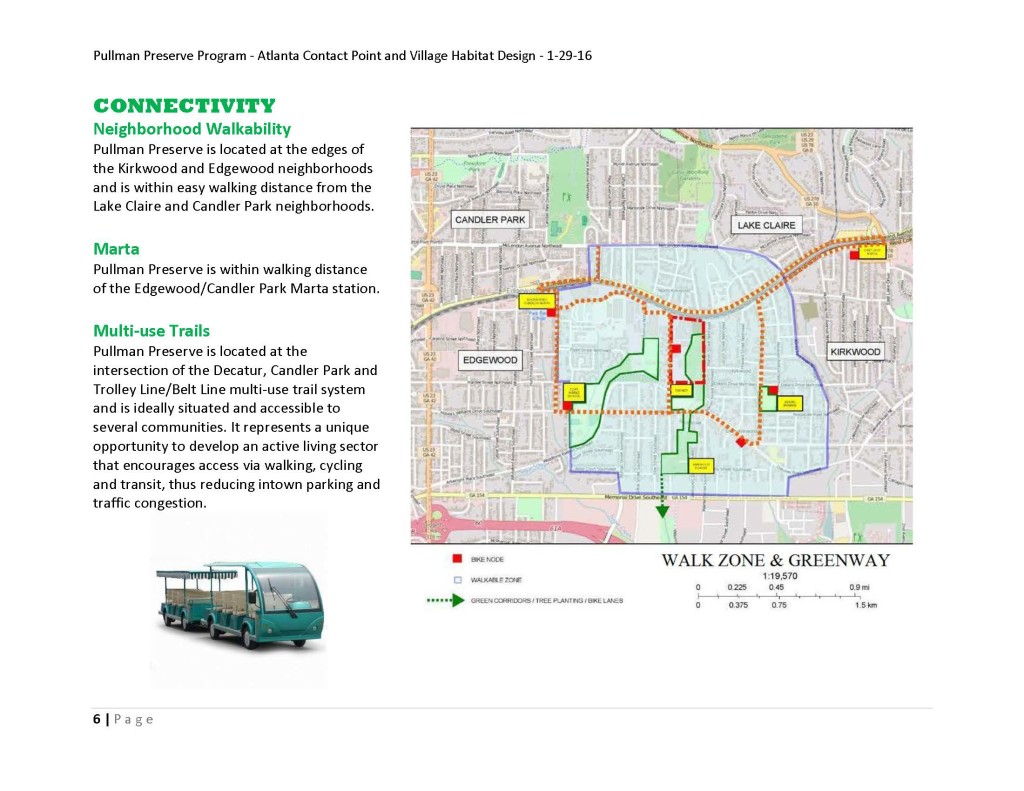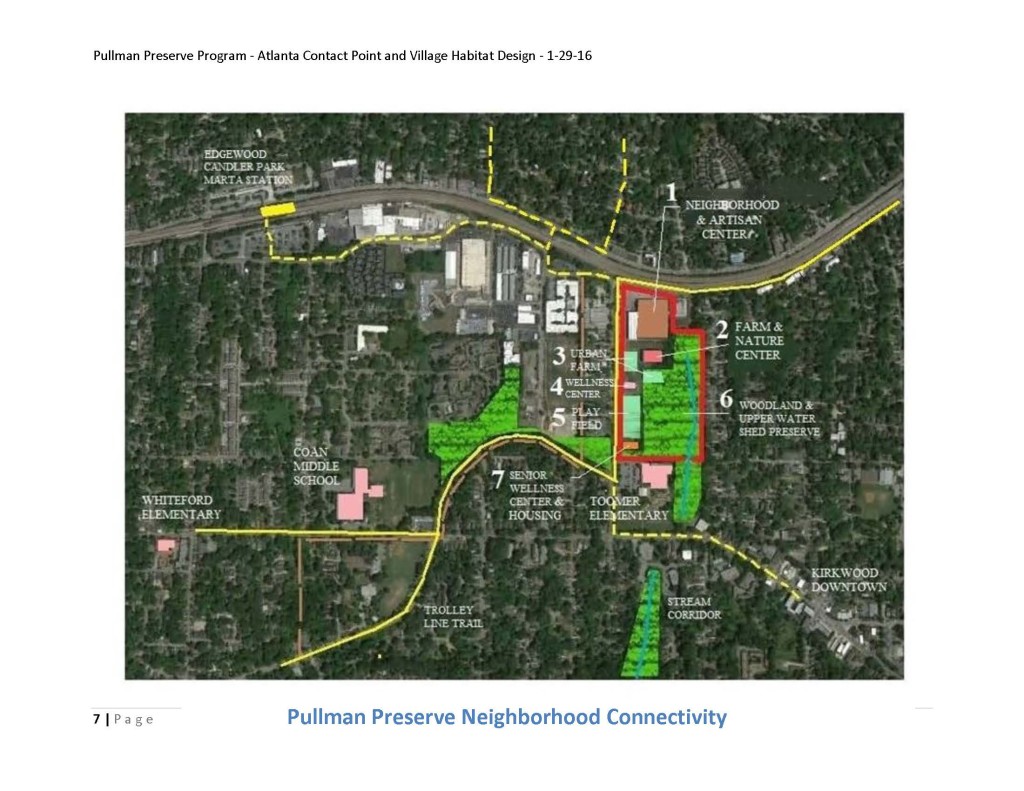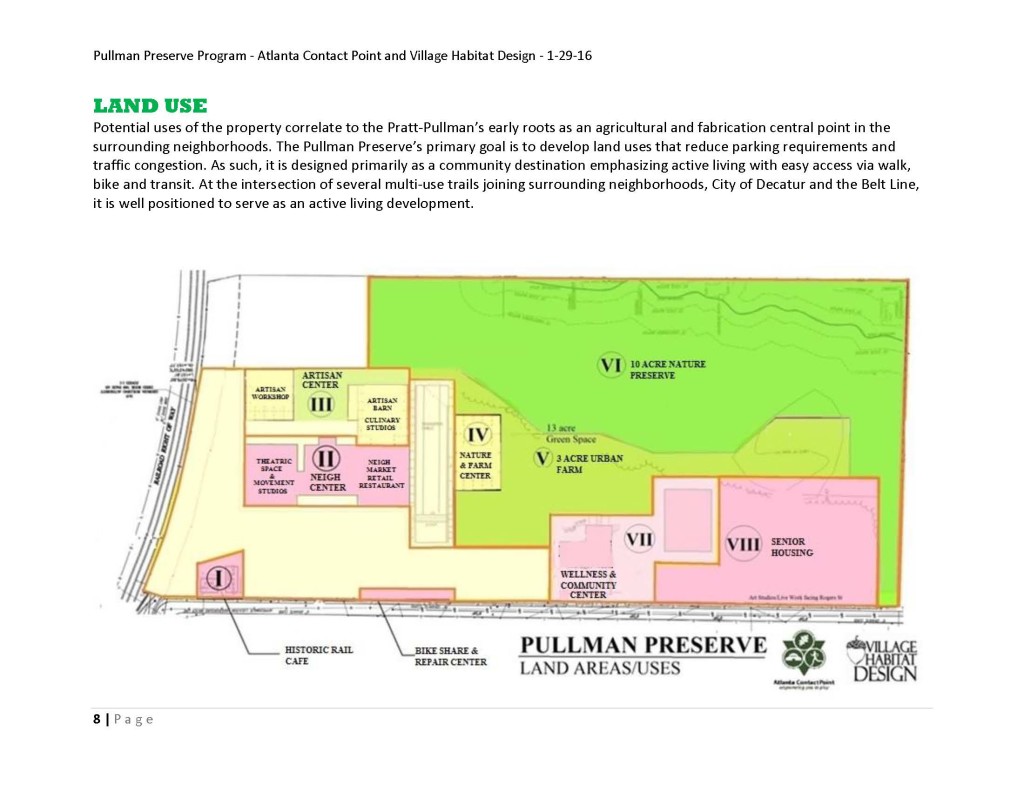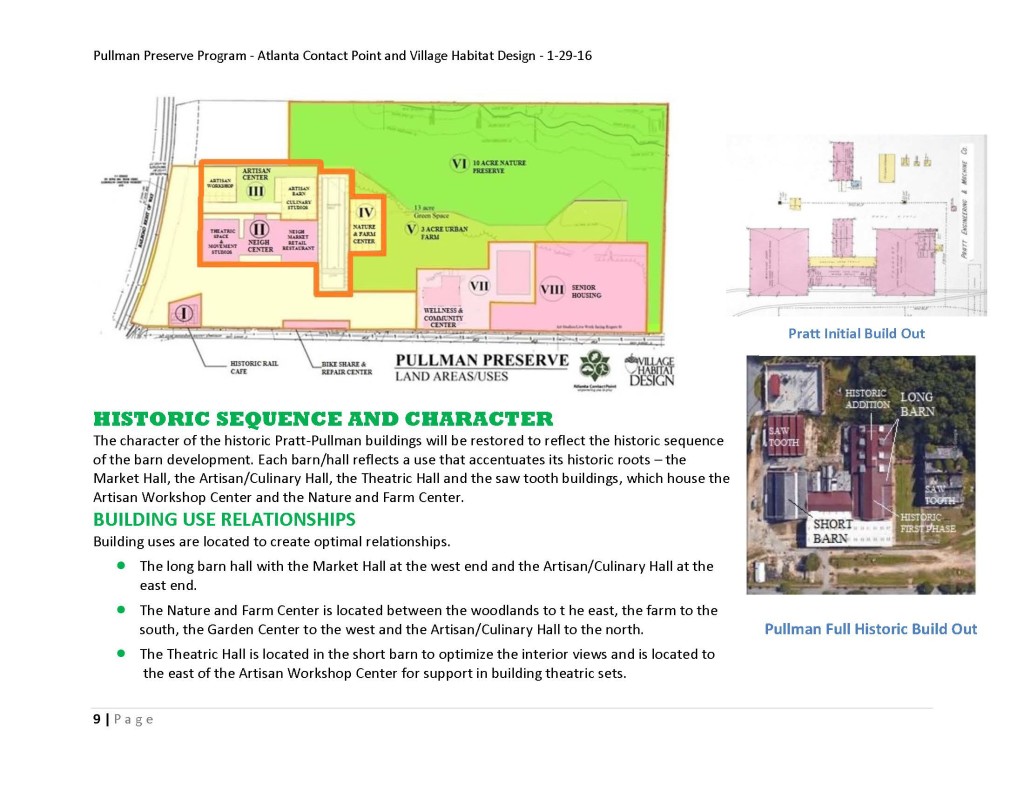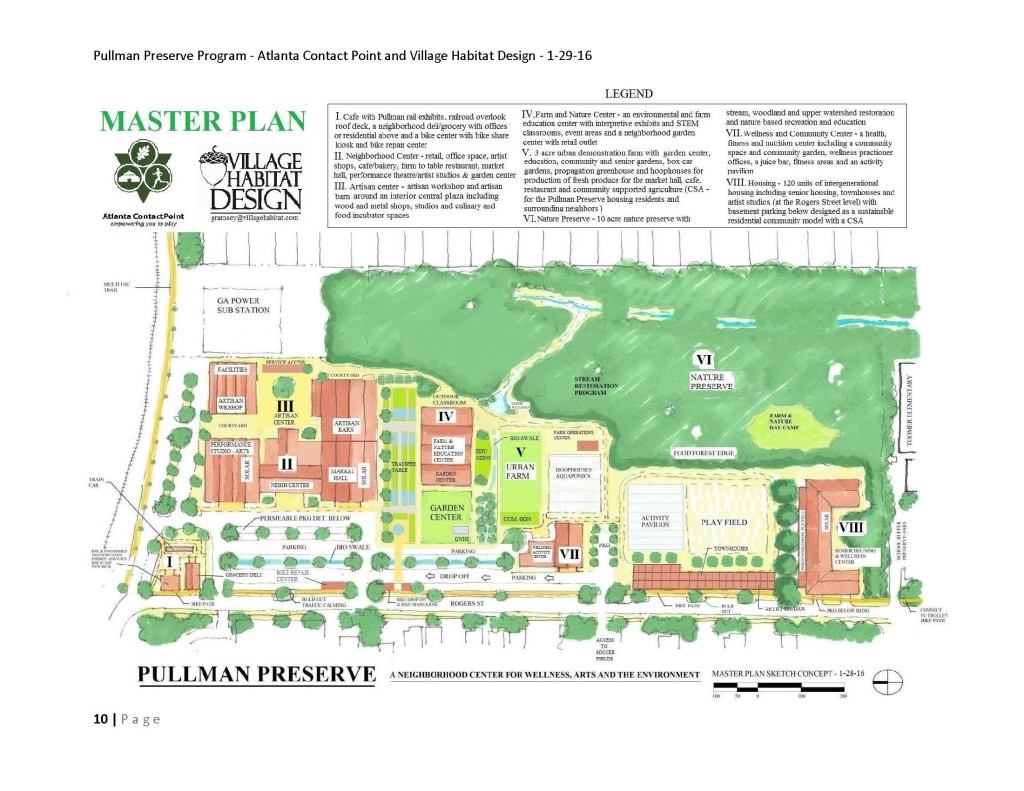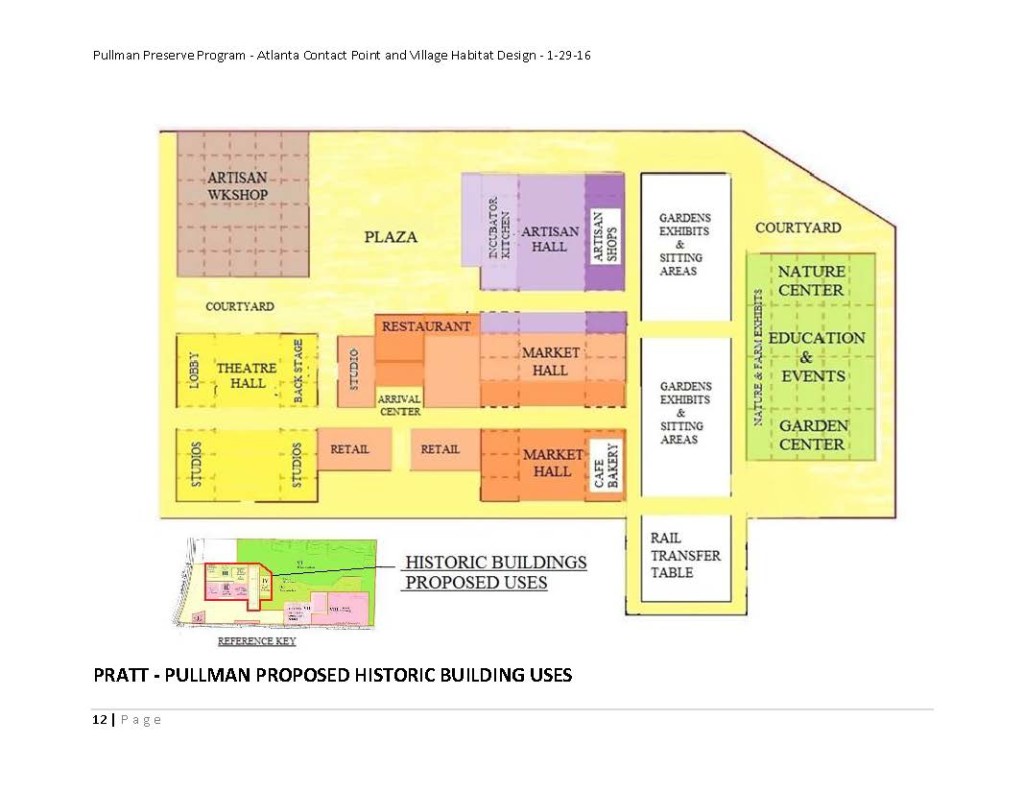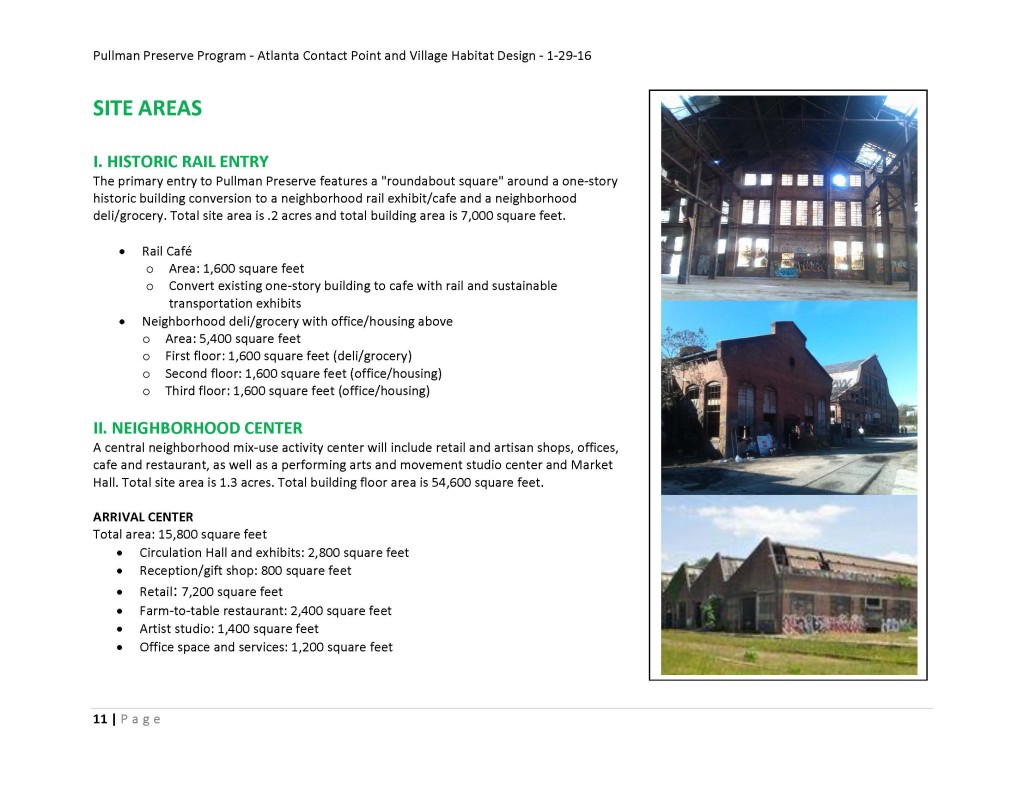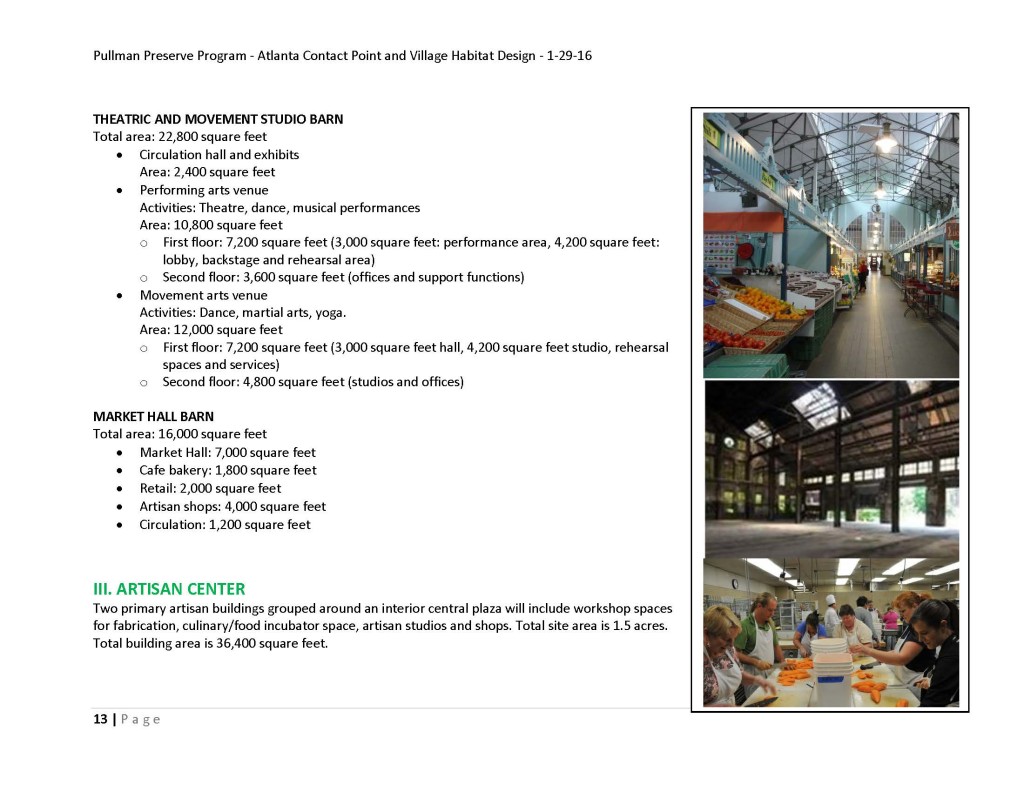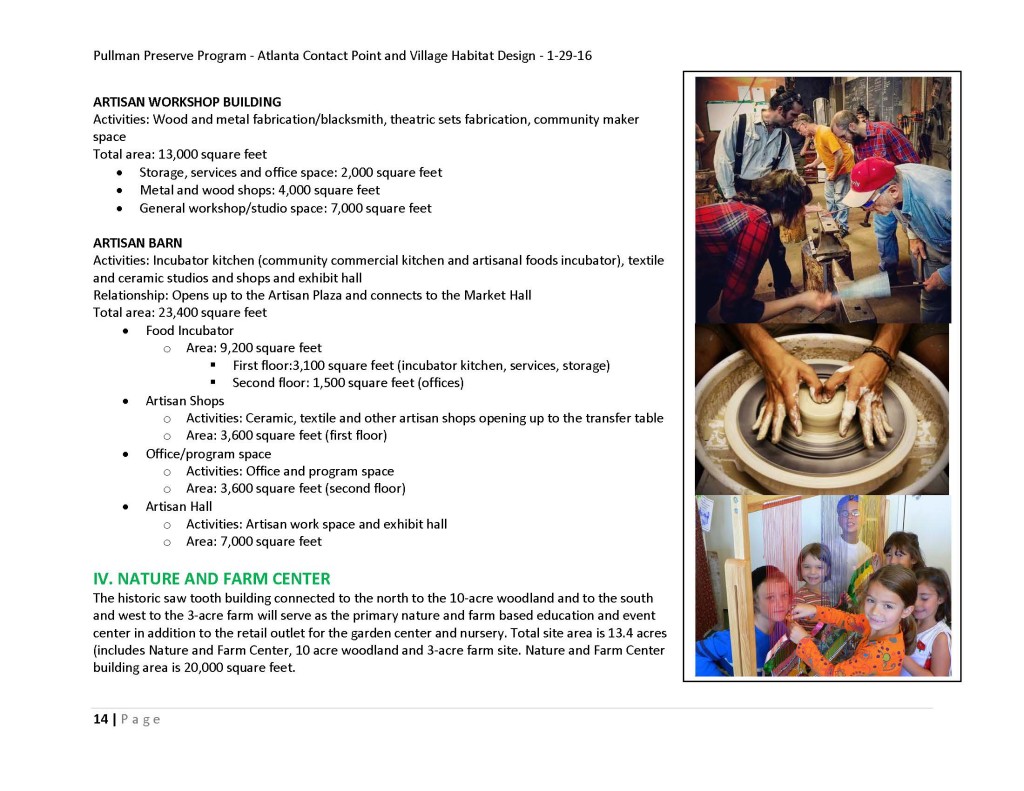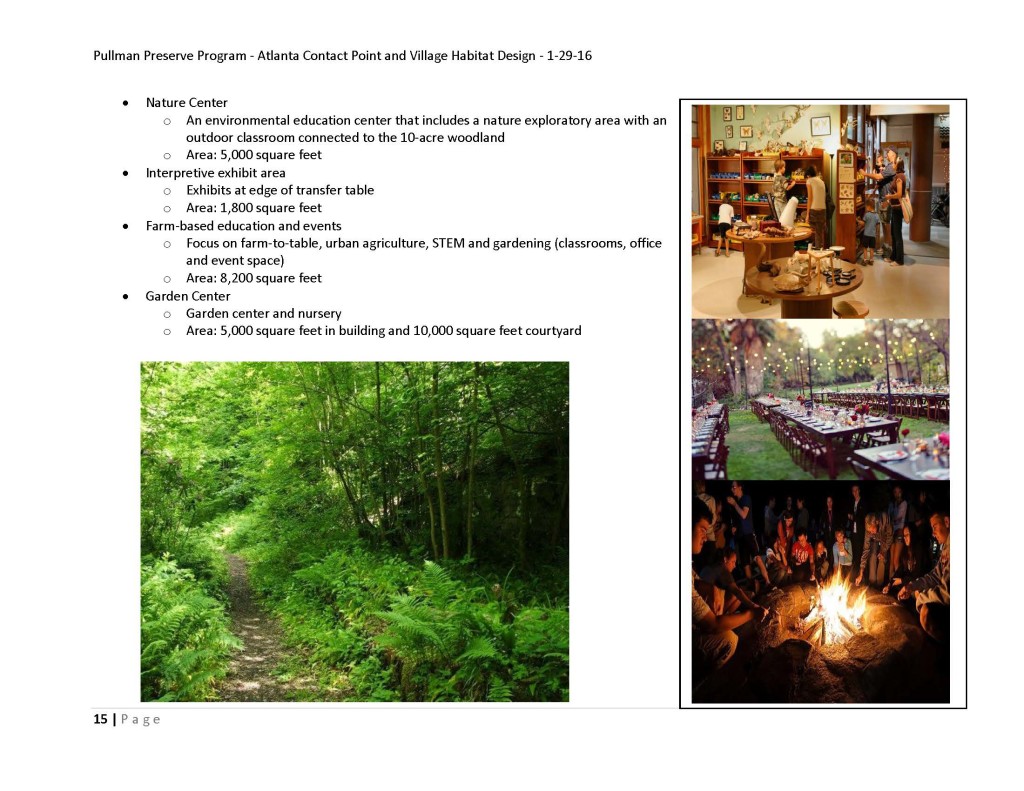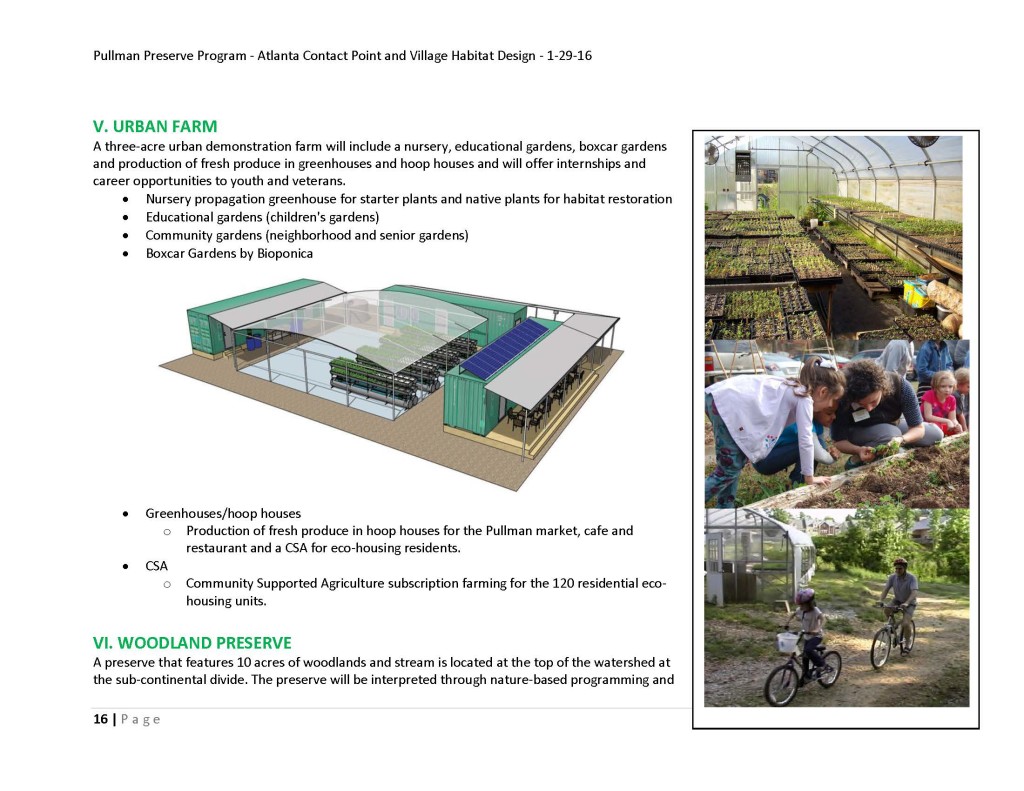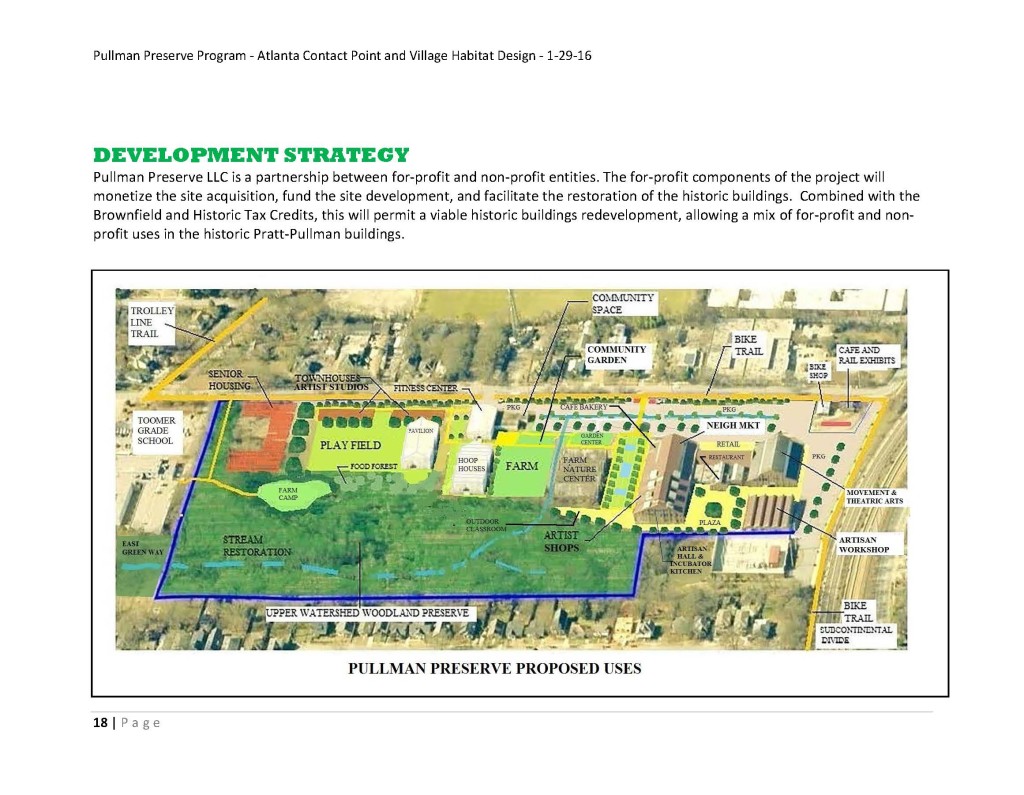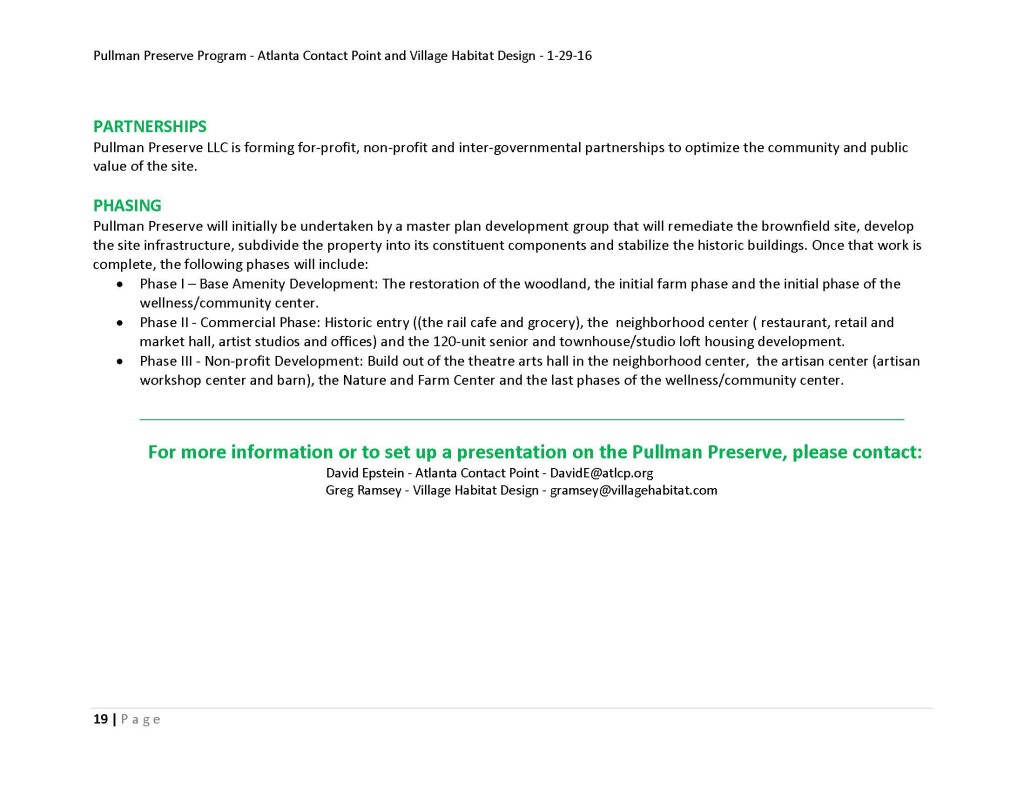 Pull­man Pre­serve LLC is a for profit and non profit part­ner­ship whose mis­sion is to opti­mize the com­mu­nity and pub­lic value of the 26 acre Pratt-Pullman Yard  and trans­form it from an aban­doned indus­trial site into an active nature pre­serve, Urban farm, mixed us neigh­bor­hood cen­ter, arti­sanal cen­ter,  and well­ness com­mu­nity center.
This approach will ben­e­fit the over­all qual­ity of liv­ing for Kirk­wood and the sur­round­ing neighborhoods.