The Atlanta Youth Soc­cer Asso­ci­a­tion is a non-prof­it orga­ni­za­tion ded­i­cat­ed to the task of pro­mot­ing and enhanc­ing the cul­ture of soc­cer in Atlanta, Geor­gia. The orga­ni­za­tion shall pro­vide the oppor­tu­ni­ty and train­ing for the youth of Atlanta, to learn the game of soc­cer through the devel­op­ment of indi­vid­ual skill, fit­ness, team­work, and fair play.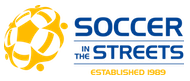 Soc­cer in the Streets has pio­neered the use of soc­cer for social change since its launch in 1989. Through­out the 1990's, Soc­cer in the Streets led the way in con­duct­ing soc­cer clin­ics in urban and under served com­mu­ni­ties, espe­cial­ly dur­ing the 1994 and 1998 FIFA World Cups and the 1999 FIFA Women's World Cup.
The Decatur Parks and Recre­ation oper­ates four recre­ation com­mu­ni­ty cen­ters, one out­door and one indoor swim­ming pool, 28 parks that include 17 devel­oped play­grounds, 44 light­ed ten­nis courts, walk­ing trails, a splash pad, and numer­ous light­ed and unlight­ed soft­ball and base­ball fields.
AYSO is bring­ing an open and inclu­sive soc­cer expe­ri­ence to kids in South Atlanta. Game on!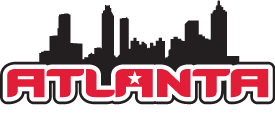 Atlanta Sport and Social Club is here to orga­nize active adults who want to play sports, have fun and stay active. Whether you're get­ting back into the game, try­ing it for the first time, or just look­ing to meet new peo­ple, our sports leagues are the solu­tion for you.