The Inter Atlanta FC Blues (AYSA) is a non-profit organization dedicated to the task of promoting and enhancing the culture of soccer in Atlanta, Georgia. The organization shall provide the opportunity and training for the youth of Atlanta, to learn the game of soccer through the development of individual skill, fitness, teamwork, and fair play.
Soccer in the Streets has pioneered the use of soccer for social change since its launch in 1989. Throughout the 1990's, Soccer in the Streets led the way in conducting soccer clinics in urban and under served communities.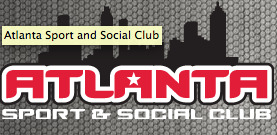 Atlanta Sport and Social Club is here to organize active adults who want to play sports, have fun and stay active. Whether you're getting back into the game, trying it for the first time, or just looking to meet new people, our sports leagues are the solution for you.
Sons of Pitches FC is the fastest growing soccer community in Atlanta! Join an intown 7v7 soccer league, play pickup games, compete in rooftop tournaments, and connect with other soccer fans at our soccer and social events. Get to know other passionate soccer players and fans: sign up to get email updates about upcoming SOPFC activities.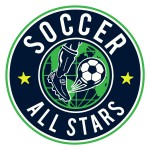 An intown small after school program that solely focuses on soccer enthusiastic kids.

Goalkeeping is one of the most unique positions in soccer, if not the most! Special attention is needed to this position that often gets overlooked or under judged.
AYSO's Mission is to develop and deliver quality youth soccer programs which promote a fun, family environment based on AYSO's Six Philosophies:
Everyone Plays®, Balanced Teams, Open Registration, Positive Coaching, Good Sportsmanship and Player Development.
The Decatur Parks and Recreation Department is a department of the local municipal government operated by a permanent, full-time staff with the assistance of a volunteer citizens advisory board. Board appointments are made by the City Council for a term of five years.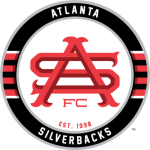 The Atlanta Silverbacks have been Atlanta's professional soccer team since 1995, when they were founded as the Atlanta Ruckus of the A-League. They have been known as the Silverbacks since 1998. They now play as one of eight members of the North American Soccer League, which is sanctioned by the United States Soccer Federation.