The Inter Atlanta FC Blues (AYSA) is a non-prof­it orga­ni­za­tion ded­i­cat­ed to the task of pro­mot­ing and enhanc­ing the cul­ture of soc­cer in Atlanta, Geor­gia. The orga­ni­za­tion shall pro­vide the oppor­tu­ni­ty and train­ing for the youth of Atlanta, to learn the game of soc­cer through the devel­op­ment of indi­vid­ual skill, fit­ness, team­work, and fair play.
Soc­cer in the Streets has pio­neered the use of soc­cer for social change since its launch in 1989. Through­out the 1990's, Soc­cer in the Streets led the way in con­duct­ing soc­cer clin­ics in urban and under served com­mu­ni­ties.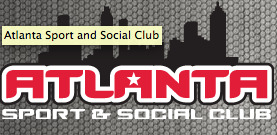 Atlanta Sport and Social Club is here to orga­nize active adults who want to play sports, have fun and stay active. Whether you're get­ting back into the game, try­ing it for the first time, or just look­ing to meet new peo­ple, our sports leagues are the solu­tion for you.
Sons of Pitch­es FC is the fastest grow­ing soc­cer com­mu­ni­ty in Atlanta! Join an intown 7v7 soc­cer league, play pick­up games, com­pete in rooftop tour­na­ments, and con­nect with oth­er soc­cer fans at our soc­cer and social events. Get to know oth­er pas­sion­ate soc­cer play­ers and fans: sign up to get email updates about upcom­ing SOPFC activ­i­ties.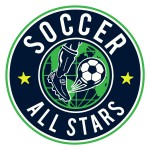 An intown small after school pro­gram that sole­ly focus­es on soc­cer enthu­si­as­tic kids.

Goal­keep­ing is one of the most unique posi­tions in soc­cer, if not the most! Spe­cial atten­tion is need­ed to this posi­tion that often gets over­looked or under judged.
AYSO's Mis­sion is to devel­op and deliv­er qual­i­ty youth soc­cer pro­grams which pro­mote a fun, fam­i­ly envi­ron­ment based on AYSO's Six Philoso­phies:
Every­one Plays®, Bal­anced Teams, Open Reg­is­tra­tion, Pos­i­tive Coach­ing, Good Sports­man­ship and Play­er Devel­op­ment.
The Decatur Parks and Recre­ation Depart­ment is a depart­ment of the local munic­i­pal gov­ern­ment oper­at­ed by a per­ma­nent, full-time staff with the assis­tance of a vol­un­teer cit­i­zens advi­so­ry board. Board appoint­ments are made by the City Coun­cil for a term of five years.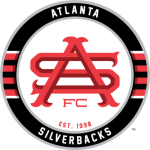 The Atlanta Sil­ver­backs have been Atlanta's pro­fes­sion­al soc­cer team since 1995, when they were found­ed as the Atlanta Ruckus of the A-League. They have been known as the Sil­ver­backs since 1998. They now play as one of eight mem­bers of the North Amer­i­can Soc­cer League, which is sanc­tioned by the Unit­ed States Soc­cer Fed­er­a­tion.