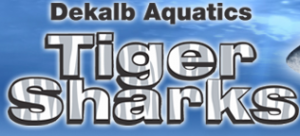 DeKalb Aquatics (DAQ) is a USS year round non-profit competitive swim team offering high quality professional coaching and technique instruction for all ages and abilities. The goal of our team is to provide every member an opportunity to improve swimming skills and achieve success at his or her level of ability, from novice to international competitor.
City of Atlanta Aquatics

The Decatur Parks and Recreation operates four recreation community centers, one outdoor and one indoor swimming pool, 28 parks that include 17 developed playgrounds, 44 lighted tennis courts, walking trails, a splash pad, and numerous lighted and unlighted softball and baseball fields.