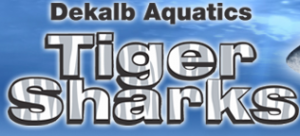 DeKalb Aquat­ics (DAQ) is a USS year round non-prof­it com­pet­i­tive swim team offer­ing high qual­i­ty pro­fes­sion­al coach­ing and tech­nique instruc­tion for all ages and abil­i­ties. The goal of our team is to pro­vide every mem­ber an oppor­tu­ni­ty to improve swim­ming skills and achieve suc­cess at his or her lev­el of abil­i­ty, from novice to inter­na­tion­al com­peti­tor.
City of Atlanta Aquat­ics

The Decatur Parks and Recre­ation oper­ates four recre­ation com­mu­ni­ty cen­ters, one out­door and one indoor swim­ming pool, 28 parks that include 17 devel­oped play­grounds, 44 light­ed ten­nis courts, walk­ing trails, a splash pad, and numer­ous light­ed and unlight­ed soft­ball and base­ball fields.