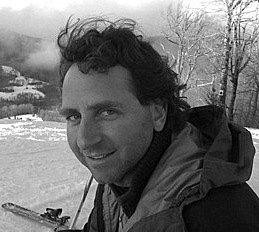 David cur­rent­ly works at Druid Hills Unit­ed Methodist Preschool as an enrich­ment teacher spe­cial­iz­ing in music, dance, and out­door activ­i­ties. He has also been work­ing with chil­dren and adults on the fields and courts for over 10 years teach­ing a vari­ety of sports. David runs a 2 week sum­mer sports pro­grams in Atlanta and directs a ten­nis pro­gram in upstate NY for 7 weeks. He enjoys play­ing ten­nis, baseball/softball, and roller hock­ey.
David's pas­sion for com­mu­ni­ty and the well being of his neigh­bors spurred the vision of Atlanta Con­tact­Point. David feels Atlanta is ready for a mod­el of sports, fit­ness, and health. He is the founder of the local PLAY DAY's bring­ing the com­mu­ni­ty togeth­er for a fun day of activ­i­ties, while pro­mot­ing local ini­tia­tives. David lives in the Vir­ginia High­land area with his part­ner, Lin­da Green and their sons Samuel and Ian; where they all enjoy out­door activ­i­ties through­out the year.
David is a grad­u­ate of Lehigh Uni­ver­si­ty where he received a BS in Finance. He lived and worked in NYC for 3 years before mov­ing to Atlanta in 1995. Atlanta quick­ly became home for David where he has lived in the Vir­ginia Highland/Candler Park area ever since. Click HERE to watch David's state­ment.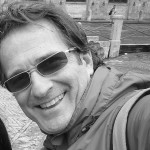 Nico­la has 25 years of expe­ri­ence head­ing up high pro­file mar­ket­ing and com­mu­ni­ca­tion projects across the globe for clients such as the Unit­ed Nations, Nike, Rober­to Cav­al­li, and the Muse­um of Nat­ur­al His­to­ry in NYC. In 1993 Nico­la found­ed Esperan­to Inc. — The Art of Com­mu­ni­ca­tion, a USA-based firm where he cre­at­ed and man­aged com­mu­ni­ca­tion cam­paigns and event marketing/PR tac­tics for indus­tri­al, com­mer­cial and cul­tur­al appli­ca­tions.
In recent years Nico­la has shift­ed his career and inter­ests to become involved in edu­ca­tion­al, social, and civic engage­ment ini­tia­tives with a range of non-prof­it orga­ni­za­tions. On behalf of ETIKA, he brings to Atlanta Con­tact­Point his entre­pre­neur­ial abil­i­ty to con­nect the dots across fields and dis­ci­plines, with both cre­ative vision and con­crete logis­ti­cal inte­gra­tion.
MBA equiv­a­lent at the Uni­ver­si­ty La Sapien­za of Rome (Italy), skill­ful and pas­sion­ate soc­cer coach, Nico­la has one daugh­ter and has been an Atlanta res­i­dent since 1992. Click HERE to watch Nic's state­ment.
Bella Siangonya — grant manager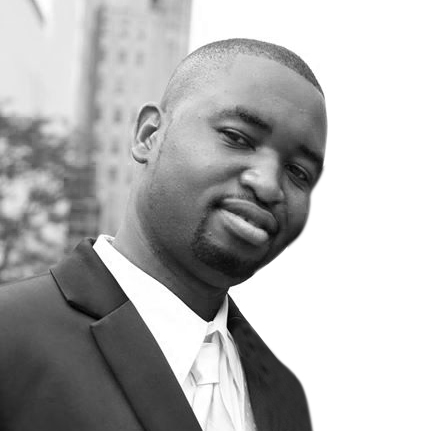 Bel­la Sian­gonya is one of our newest mem­ber of the team and pro­vides oper­a­tional and admin­is­tra­tive sup­port to the Atlanta Con­tact Point. Bel­la is a native of Zam­bia and has been a res­i­dent of Atlanta, Geor­gia with his wife, Tina since 2012. He received his Bach­e­lor of Sci­ence in Bio­chem­istry and Mas­ter of Pub­lic Health with a focus in com­mu­ni­ty health from Pur­due Uni­ver­si­ty in West Lafayette, Indi­ana.
Bel­la has recent­ly man­aged mul­ti-year and mul­ti-mil­lion dol­lar pub­lic health pro­grams on behalf of Emory Uni­ver­si­ty. He brings knowl­edge in grants and project man­age­ment and a pas­sion for enhanc­ing the built envi­ron­ment to sup­port healthy eat­ing and active liv­ing.
Atlanta ContactPoint has also instituted a Board of Advisors formed by professionals from public organizations and the private sector.