Haygood's vol­ley­ball league start­ed in the Fall of 2011. If reg­is­tra­tion num­bers are big enough, we will break out more expe­ri­enced girls (over hand serves, work­ing towards bump , set, spike with every pos­ses­sion of ball) from the begin­ners (under­hand serve, pass­ing ball over net).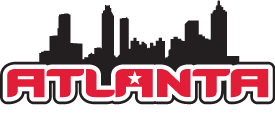 Atlanta Sport and Social Club is here to orga­nize active adults who want to play sports, have fun and stay active. Whether you're get­ting back into the game, try­ing it for the first time, or just look­ing to meet new peo­ple, our sports leagues are the solu­tion for you.
The Decatur Parks and Recre­ation oper­ates four recre­ation com­mu­ni­ty cen­ters, one out­door and one indoor swim­ming pool, 28 parks that include 17 devel­oped play­grounds, 44 light­ed ten­nis courts, walk­ing trails, a splash pad, and numer­ous light­ed and unlight­ed soft­ball and base­ball fields.