Haygood's volleyball league started in the Fall of 2011. If registration numbers are big enough, we will break out more experienced girls (over hand serves, working towards bump , set, spike with every possession of ball) from the beginners (underhand serve, passing ball over net).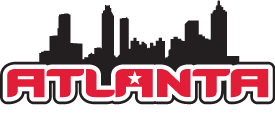 Atlanta Sport and Social Club is here to organize active adults who want to play sports, have fun and stay active. Whether you're getting back into the game, trying it for the first time, or just looking to meet new people, our sports leagues are the solution for you.
The Decatur Parks and Recreation operates four recreation community centers, one outdoor and one indoor swimming pool, 28 parks that include 17 developed playgrounds, 44 lighted tennis courts, walking trails, a splash pad, and numerous lighted and unlighted softball and baseball fields.