Welcome to Be Hot Yoga Atlanta. Our studio offers a traditional hot yoga practice bringing flexibility, balance, stress reduction, weight loss, and other personal transformations into our students' lives.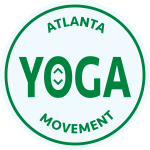 Our mission is to positively impact all school children of Atlanta through the benefits of yoga, with the ultimate goal of placing a dedicated, qualified, and experienced yoga teacher in every school in Atlanta.
The Café of Life in Grant Park is a place that thinks radically different about health. It is about people, life and living. Your health, life and human potential are honored and focused upon at all times.
Magpie Yoga Atlanta – I can teach classes that range from gentle stretch to meditative posture flow to workout. In all my classes I will teach you how to modify poses to maintain safety and help deepen your postures through manual assists.

We at Tough Love Yoga are dedicated to the transformational power of yoga. We believe backbends can open your heart, forward bends can ease your mind, and your first crow pose can make you feel like you're flying.
Located in the heart of Candler Park, Atlanta, our studio offers yoga, music, and meditative/healing arts classes and events.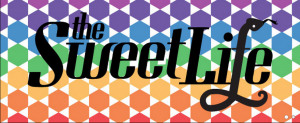 Like coaching, I see yoga as a process of inquiry that leads to a heightened sense of awareness or consciousness within oneself. My approach is an interdisciplinary one, where I encourage my students to consider their own personal experience as the authority.
At Nirvana Yoga, All classes connect the mind, body and breath through a series of opening asanas (physical postures) and vinyasa (poses) which flow from one to he other in conjunction with the breath. This flowing energy creates a loving teacher/student dynamic which fosters healing and growing in the intimate atmosphere of Nirvana Yoga. Hatha yoga is the most widely practiced form of yoga in America. It is the branch of yoga which concentrates on both physical health and mental well-being.
Instead of making excuses for NOT working out, why not make a list of reasons FOR getting fit on the Atlanta BeltLine? Be sure to include fun, easy, and free on your list, because the fitness classes are all of those and more!