Wel­come to Be Hot Yoga Atlanta. Our stu­dio offers a tra­di­tion­al hot yoga prac­tice bring­ing flex­i­bil­i­ty, bal­ance, stress reduc­tion, weight loss, and oth­er per­son­al trans­for­ma­tions into our stu­dents' lives.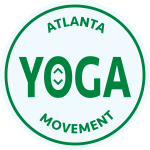 Our mis­sion is to pos­i­tive­ly impact all school chil­dren of Atlanta through the ben­e­fits of yoga, with the ulti­mate goal of plac­ing a ded­i­cat­ed, qual­i­fied, and expe­ri­enced yoga teacher in every school in Atlanta.
The Café of Life in Grant Park is a place that thinks rad­i­cal­ly dif­fer­ent about health. It is about peo­ple, life and liv­ing. Your health, life and human poten­tial are hon­ored and focused upon at all times.
Mag­pie Yoga Atlanta — I can teach class­es that range from gen­tle stretch to med­i­ta­tive pos­ture flow to work­out. In all my class­es I will teach you how to mod­i­fy pos­es to main­tain safe­ty and help deep­en your pos­tures through man­u­al assists.

We at Tough Love Yoga are ded­i­cat­ed to the trans­for­ma­tion­al pow­er of yoga. We believe back­bends can open your heart, for­ward bends can ease your mind, and your first crow pose can make you feel like you're fly­ing.
Locat­ed in the heart of Can­dler Park, Atlanta, our stu­dio offers yoga, music, and meditative/healing arts class­es and events.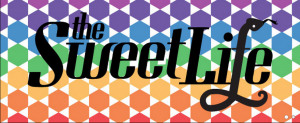 Like coach­ing, I see yoga as a process of inquiry that leads to a height­ened sense of aware­ness or con­scious­ness with­in one­self. My approach is an inter­dis­ci­pli­nary one, where I encour­age my stu­dents to con­sid­er their own per­son­al expe­ri­ence as the author­i­ty.
At Nir­vana Yoga, All class­es con­nect the mind, body and breath through a series of open­ing asanas (phys­i­cal pos­tures) and vinyasa (pos­es) which flow from one to he oth­er in con­junc­tion with the breath. This flow­ing ener­gy cre­ates a lov­ing teacher/student dynam­ic which fos­ters heal­ing and grow­ing in the inti­mate atmos­phere of Nir­vana Yoga. Hatha yoga is the most wide­ly prac­ticed form of yoga in Amer­i­ca. It is the branch of yoga which con­cen­trates on both phys­i­cal health and men­tal well-being.
Instead of mak­ing excus­es for NOT work­ing out, why not make a list of rea­sons FOR get­ting fit on the Atlanta Belt­Line? Be sure to include fun, easy, and free on your list, because the fit­ness class­es are all of those and more!