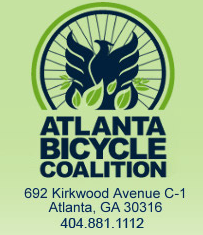 At the Atlanta Bicy­cle Coali­tion, we're your voice for bet­ter bik­ing! Our mis­sion is to cre­ate a health­i­er, more liv­able Atlanta by mak­ing it safer, eas­i­er, and more attrac­tive to bicy­cle for fun, fit­ness, and trans­porta­tion.
The Atlanta Belt­Line Part­ner­ship and Atlanta Bicy­cle Coali­tion offer free, guid­ed bike tours of the Atlanta Belt­Line on Sat­ur­day morn­ings at 10:00 a.m. and Sun­day after­noons at 2 p.m.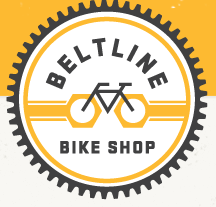 We exist to teach kids the val­ue of hard work, goal set­ting, and respect by reward­ing com­mu­ni­ty ser­vice with some­thing tan­gi­ble and valu­able, while build­ing pos­i­tive rela­tion­ships with adult role mod­els. Our vision? To see the lives of youth who may be at risk of falling through the cracks, grow up to become suc­cess­ful lead­ers with pur­pose, char­ac­ter, and con­fi­dence. And it all starts with a bike.